IPL is the heartthrob of every Indian. It's not just a game, it's a feeling. I'm sure there is no Indian who doesn't like IPL. Everyone has their own favorite team and their own favorite player.
Some teams lose while some win, but in the end, it's all about the feeling of joy, excitement, thrill, and overwhelming you get. And to experience all of these feelings truly, you need to have the right gadgets like a big TV which would show you every small detail of the image, and the one which has an excellent picture quality.
You would also need an excellent soundbar that would immerse you in the game, make it feel real. And how do you enjoy this game when on the wheels? Well, we've got that covered. The best portable tab, noise cancellation headphones, a projector are all you need while traveling. All of these best gadgets for IPL should give a realistic feeling of the sport, So, let's have a look at them.
Best Gadgets for IPL Watching From the Comfort of Your House
LG OLED AI THINQ
LG OLED AI THINQ, the only LED to have Self-Lit Pixels. In fact, these Self-Lit Pixels are the only thing that makes this TV different from others, which makes the TV more clearer, brighter, and more distinct. LG OLED AI THINQ has a more expressive cinema, more responsive gaming, a more artistic lifestyle, and a more realistic sport.
What does one need to enjoy watching sport on a TV? Distinct colors? A stunning image quality? A wide viewing angle? LG OLED AI THINQ has everything in it! This one of the best gadgets for ipl has richness in its color, and also reveals every small details and texture in every scene. These gadgets for ipl would show you every small movement and facial expression without any color shift, flicker, or blur. This paper-thin, futuristic design goes beyond all your expectations.  
Pricing
This premium LG OLED AI THINQ TV can be yours at INR 14,49,990. 
Sennheiser AMBEO Soundbar
With Sennheiser AMBEO Soundbar, you'll have a studio-grade audio experience. AMBEO Sounder has harnessed the power of a multi-speaker home cinema system in a single sleek, state-of-the-art device. It delivers a 3D home audio experience as you've never heard before.
The advanced room calibration immerses you in studio-like sound adapted to the specifics of your living room to get an unforgettable 3D experience. With these best gadgets for ipl, you can even tailor your listening experience with the built-in equalizer and three bespoke AMBEO 3D technology modes.
AMBEO gives you a crisp and clear sound every time, it makes sure even the slightest detail of sound reaches your ears. You can listen to every sound, even the lightest one, which would give you a more realistic experience of every sport you watch. Have an immersive sound experience with Sennheiser AMBEO Soundbar. 
Pricing
This, one of the best gadgets for IPL costs INR 199,990.
BenQ True 4K HDR-PRO Home Entertainer Projector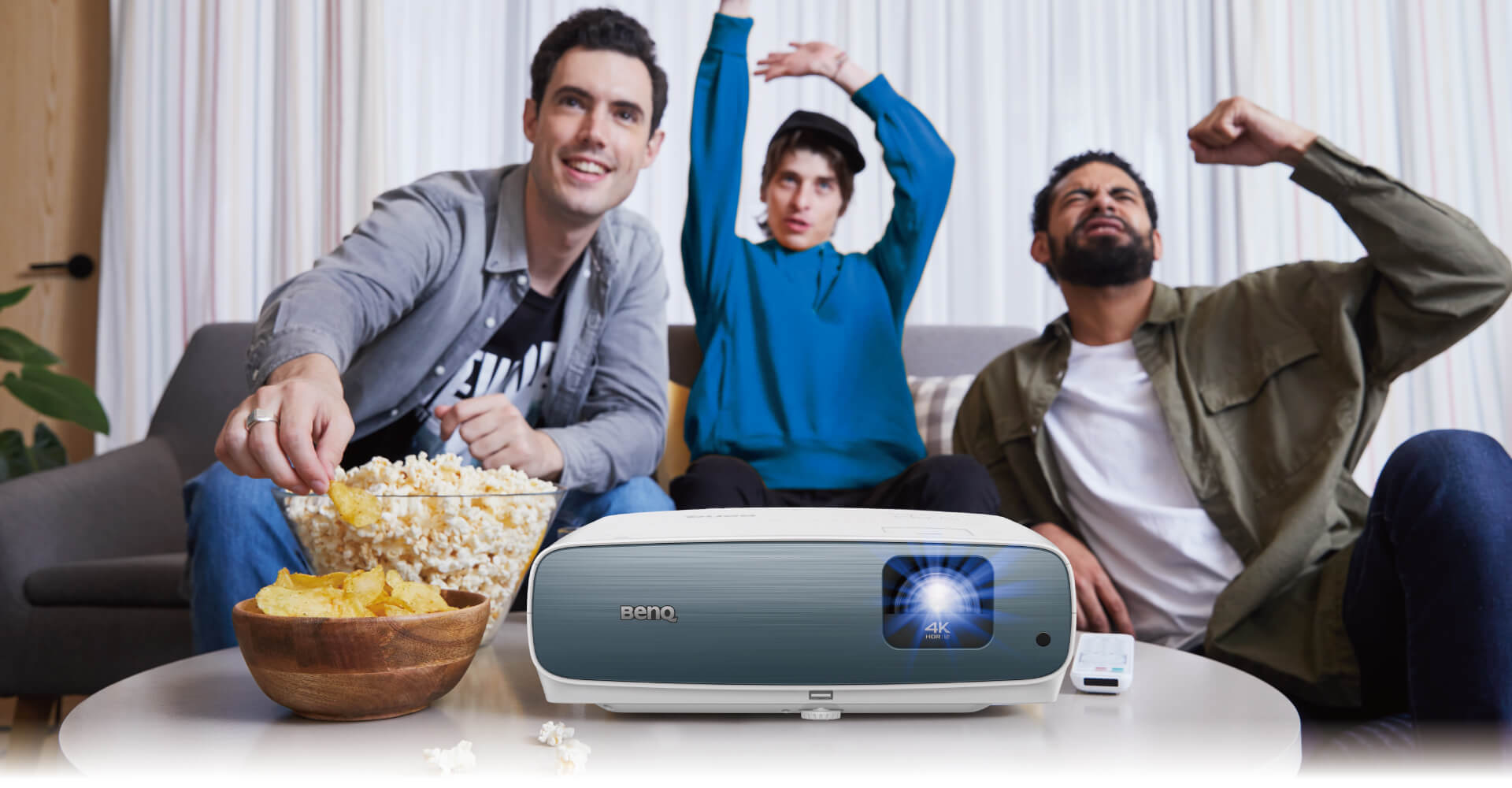 Watching any sport on a big screen with lots of people around you makes you feel like you are watching the sport in a stadium, and not virtually. So, what are some good projectors you can find around to enjoy the sport and feel like you are actually watching it live?
The best one we could find was BenQ True 4K HDR-PRO Home Entertainer Projector. It delivers a splendid image quality with over 8.3 million pixels, which deliver a 4K UHD image quality, giving you crisp details and striking clarity every time. The HDR-PRO is Projector-Optimized and is supercharged by Dynamic Iris with an exclusive enhanced contrast and HDR brightness fr a more realistic and detailed image. This one of the best gadgets for IPL gives vivid colors in almost any ambient lighting. It has perfectly balanced high visual brightness and vivid colors for use in well-lit environments.
BenQ gives you an immersive sports experience with its dedicated Sports mode with CinemaMaster Audio+2. It makes you feel like you're part of the game. The 1.3x big zoom and lens shift increases the installation ease and upgrades flexibility. BenQTrue 4K HDR-PRO Home Entertainer Projector is definitely one of the best gadgets for ipl as it'll make the sport more realistic for you every time!
Pricing
This best projector can be yours at INR 1,99,999.
Best Gadgets for IPL When You Wanna Enjoy on the Move!
Samsung Galaxy Tab S7+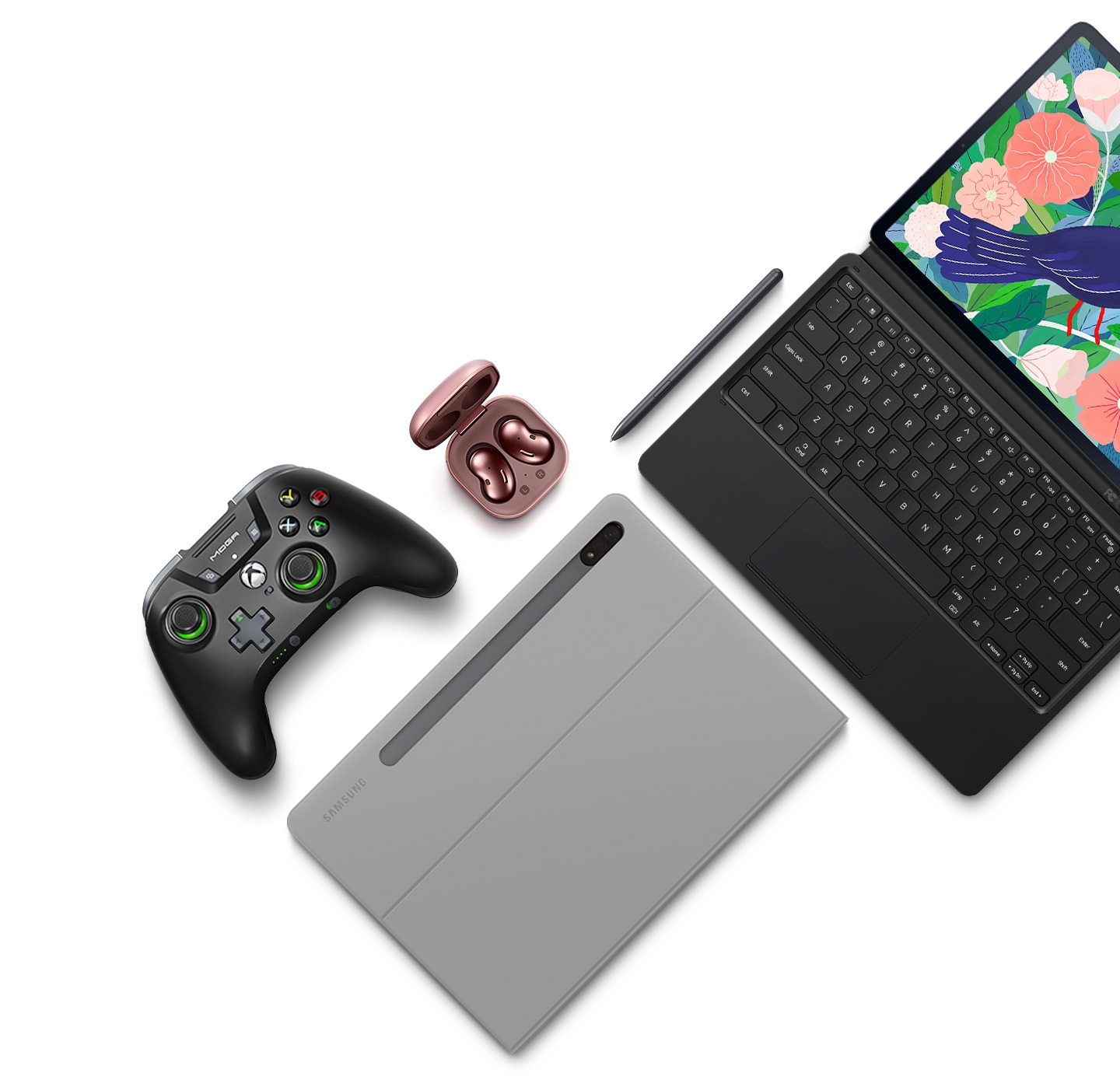 Samsung Galaxy Tab S7+ is Bigger, Brighter, and more Faster. A massive screen of 12.4 inches with Super AMOLED Display and Quad Speaker Sound by AKG and Dolby Atmos. Samsung Galaxy Tab S7+ has a Hyperfast Processor powered by Qualcomm Snapdragon 865 Plus Mobile Platform.
This best gadgets for ipl also include 10090 mAh of battery life, a wider and clearer camera, and a thin, light, and durable design. The tab, for sure, would give you the best sports experience whenever you are on the wheels. Samsung Galaxy Tab S7+ gives you an immersive experience, whatever you're doing. These features of Samsung Galaxy Tab S7+ make it best gadgets for IPL.
Pricing
This one of the best gadgets for IPL can be bought at INR 69,999.
Bose Headphones 700
Bose Headphones 700 come highly recommended for those who want to immerse in the sound of any movie/video or sport.
With its 11 levels of noise cancellation, you can purely dedicate yourself only to the sport you are watching.
This one of the best gadgets for IPL gives you a crisp and detailed sound that would help you immerse in anything that you are watching. Especially if it's a sport, Bose Headphones 700 will give a truly realistic feeling of it, even on the wheels.
Pricing
Bose Headphones 700 can be made yours at Rs.34,500.
Wrap Up
In these challenging times, when the audience is not allowed in the stadium, and most of the people are in their homes, these best gadgets for IPL would make your sports experience better and more realistic. All of them top in their niche work and promise to give you the best experience overall.